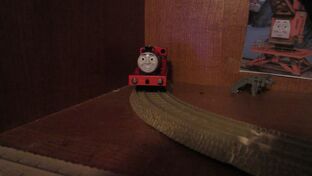 Rheneas has been called a "gallant old engine" before and deserves such a title. Rheneas is highly determined, brave, courageous, and long-time friend of
Skarloey
. He is a tough, committed worker despite his age and takes great responsibility in his work. He is keen to keep his friends smiling and, although he is a level-headed engine, he can be a bit of an adventurer too. Though he may often try to struggle on alone, Rheneas knows when it is time to call on the help of his friends. Nevertheless, Rheneas is always highly dedicated to the task at hand.
Ad blocker interference detected!
Wikia is a free-to-use site that makes money from advertising. We have a modified experience for viewers using ad blockers

Wikia is not accessible if you've made further modifications. Remove the custom ad blocker rule(s) and the page will load as expected.